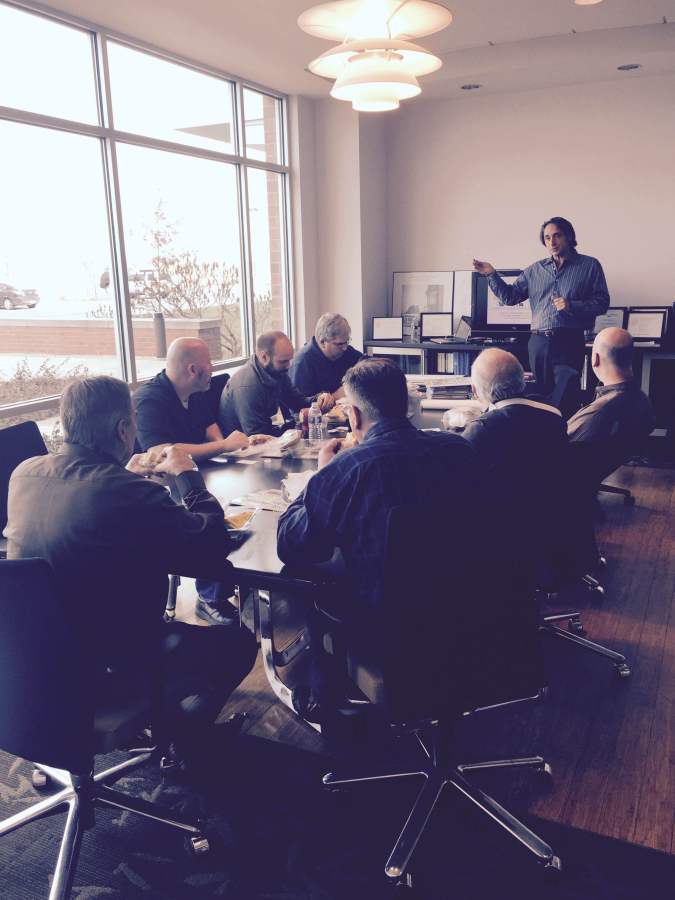 AIA "Lunch & Learn"
AIA / CES Registered Provider Program Summary
Provider: DC Window Automation with InSync Solar, LLC
Program: Engineered Shading Solutions
Length: 1 Hour
Credits: 1 LU/HSW
Description:
Unique to the continent across the pond, European cities are busy constructing new buildings that that integrate shading solutions into the dynamic facade. Learn how Architects are designing and specifying window coverings to be a part of the building systems. Additionally, this program introduces the newly coined term Engineered Shading Solutions. Its definition provides a further explanation of the Lunch & Learn program:
Engineered Shading Solutions are sustainable systems for interior and exterior window coverings, which engage the latest technologies to control solar heat gain, glare and light. No longer are window coverings just for privacy or mere decoration. Engineered Shading Solutions have become an important building system, equivalent to other major systems like HVAC and lighting.
Learning Objectives
Engineered Shading Solutions – Today's sustainable buildings demand more from our window coverings. You will learn how Engineered Shading Solutions control heat, light and glare with advanced manual and motorized controls.
The Dynamic Facade –  Building envelopes have come a long way. Learn how the Dynamic Facade includes Engineered Shading Solutions in todays new construction.
Interior Solutions – Interior Solutions are more than just a roller shade. These interior systems provide answers for heat, glare and light control and include systems for dual, blackout and skylight installations.
Exterior Solutions – Huge in Europe, Exterior Shades are just getting noticed here. Learn why these new and exiting systems are the most effective Engineered Shading Solutions.
Fabric Technologies –  Solar Shade fabrics for both interior and exterior applications are the backbone to today's solutions since they can reduce solar energy from entering a space as well as eliminate nearly all glare.
Controls – Learn the latest technology in Shading Solution controls which include Wireless and Digital Systems.
Architectural & Contractor Services –Learn how an effective Engineered Shading Solution provider supports both the Architect and Contractor with successful installations.
Presentation Format
There is a PowerPoint used for this presentation along with actual samples of Engineered Shading Solutions.
A/V Needed
Computer, Projector and Screen
Target Audience
Architects, Interior Designers, and Specification Writers and other design professionals in the commercial, retail, residential, hospitality and healthcare.
Cost
There is no cost to bring this program to your company or group meeting.