Panel Track Systems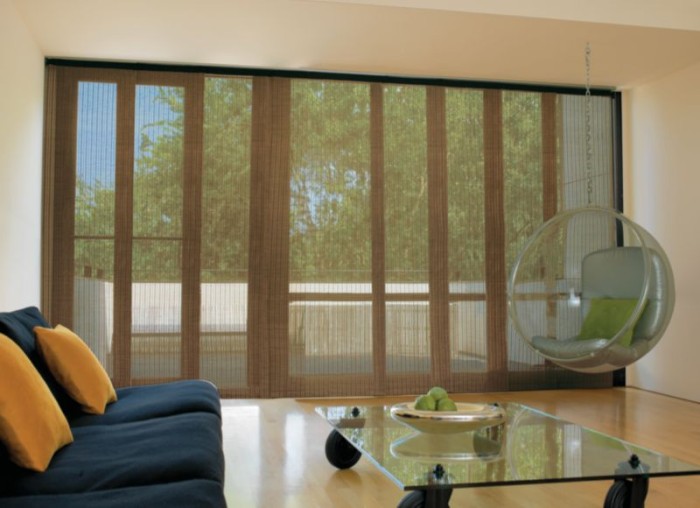 Expansive window require large scale shading solutions. Sliding Panels are an ideal alternative to traditional vertical blinds. In addition to providing decorative and functional shades for large scale windows, sliding panel tracks are perfect for patio doors, a tasteful room divider, or closet doors. Panel Tracks offers smooth operation with either cord draw or wand draw.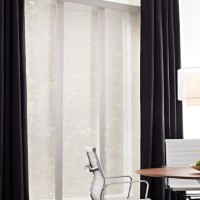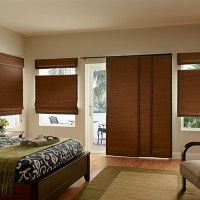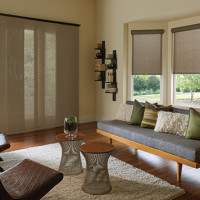 Dramatic and eye catching panels glide on metal track.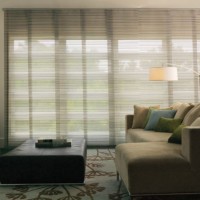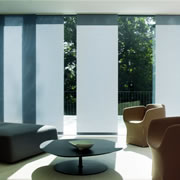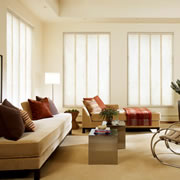 The perfect solution for wide spaces of windows.