Printed Image Shades
Custom printed window shades get noticed!
Insolroll offers digital printing on solar screen and blackout fabric shades. Imagine the possibilities to improve corporate identity and use window graphics as a design element in commercial applications. Digital printing on shades facing the building exterior is the perfect way for many business to replace traditional promotional posters and signage with a high quality retractable product that still allows view through and manages light.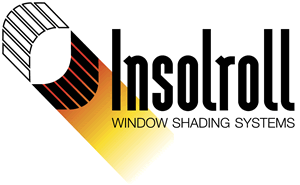 Digitally Printed Roller Shades Enhance Commercial Signage
Roller Shades with high quality digital printing have a relatively low cost, long life, and 24-hour-a-day work ethic. A well-designed, well-placed Printed roller shade can generate thousands of impressions every day for years or the time of a specific promotion.
Printed shades give you a large semi-translucient poster effect from the outside. From the inside you can see through to the outside, offering a feeling of openess.
Printed Window Shades Solve Glare problems While Maximizing Advertising Value
The shades can pay for themselves with marketing results and solve Sun problems in the process. Most retail applications need glare control to see cash registers and computers.
Add Printing to Solar Shades and shades provide more value with cost effective marketing messages.  Note that images printed on the outside of shade are visible to inside unless printed on blackout or SilverScreen solar shades.


Use Printed Window Shade Signage for
Making sure customers know you are OPEN!
Corporate Logos and Branding Identity
Promotional Advertising attracts attention
Lifestyle photos to enhance Branding
Specific business details (Emergency Exit signage on glass doors or store hours)
Provide visual message + Protect interiors and inventory from fading without blocking the view
Call or Contact Us For more information